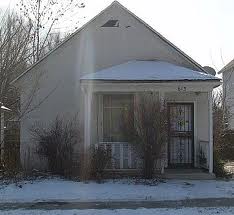 One of the most populated counties in Colorado is Colorado Springs. It's located on Fountain Creek south of Denver's Colorado State Capitol. It is home to a diverse mix of educational, cultural and historic attractions. For example, you will be educated at the Cheyenne Mountain Zoo, entertained at the Museum of the American Cowboy and wowed at the Peterson Air and Space Museum.
Persons seeking homes for sale in Colorado Springs will be intrigued to learn that tourists from around the world visit Colorado Springs to see the amazing rock formations as well as to experience the popular tourist spots such as Seven Falls, Garden of the Gods Park and the Cave of the Winds. Becoming a homeowner in Colorado Springs will drive you to the realization that the town draws people from all over because they love what it offers. It makes a fantastic place to live and not just a vacation spot.
Homes in Colorado Springs tend to be on the expensive side as compared to those located on the outskirts. However, you should factor in the fact that it is a popular tourist destination and so it makes for a good investment as your home will surely appreciate in value. Not to mention, you are able to rent your home as a vacation property in order to generate a size able income during peak tourist season. Here are some other reasons to become a homeowner in Colorado Springs.
Housing Assistance – Though housing can be expensive, you can take advantage of the fact that the city provides technical assistance and helps to provide affordable housing programs. Examples of funding include grants, low-interest loans for projects and direct rental assistance. Technical aid is inclusive of but not limited to assisting other organizations in the form of structuring projects, management assistance and program reviews.
Housing Rehabilitation – Citizens who are qualified for Colorado Springs real estate and home rehabilitation can receive loans with low to no interest. The US Department of Housing and Urban Development in association with the Community Development Block funds the local Housing Development Division.
Business-friendly – New and existing businesses are encouraged to transfer to, stay and expand in Colorado Springs due to the efforts of the Economic Development Division.
Transportation – There are many route and fare options available from the Mountain Metropolitan Transit. Public transportation and fixed route service is not hard to adjust to here. There is also a daily commuter bus – the Ute Pass Express- that runs along Highway 24 to and from Colorado Springs, Manitou Springs, Green Mountain Falls and Woodland Park. However, other transportation options include commuting aid through carpool matching, school pools and van pools.
Jobs – . As such, it attracts many highly educated and sought after professionals. This is a reason why there exist many outdoor activities and other attractions that add to quality of life so that the working community can find a work-life balance.