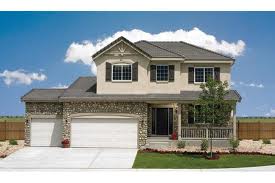 Colorado Springs is the perfect destination to live, especially if you have a family or are looking for affordable and beautiful homes in areas that are rich with history and have scenic surroundings. Colorado Springs houses is also the ideal place to live if you love the outdoors and are an active person wanting a lot of variety as it relates to recreation. Colorado Springs boasts about 300 sun shinning days per year! Not only are the homes affordable, but their values have stabilized and in some neighborhoods, they are beginning to increase.
Colorado Springs has the perfect neighborhood for you no matter your age, lifestyle or income. Whether you prefer to live in the suburbs or you want the excitement of the city, or something in between, there is a lot to choose from. Black Forrest, Manitou Springs and Old Colorado City are just a few places where you could settle down.
Manitou Springs is situated west of the downtown area. It's the right combination of city chic and historical Victorian. Tourists usually pass through on the way to the Pikes Peak Cog Railroad. However, if they decide to truly experience Manitou Springs, they'd be awed by the spectacle of the Miramont Castle and the Cave of the Winds. Couples considering purchasing a home here will be drawn by the turn of the century charm and quality construction. Houses in this area sell at an average price of $320,000. South of Manitou Springs is the community of Crystal Park which is nestled among the pine trees in the mountains. If you're looking for a romantic retreat from the hustle and bustle of the city, then the breathtaking appeal of Crystal Park will have you signing on the dotted line.
Another great area is Old Colorado City. It's full of history as it is the oldest neighborhood in Colorado Springs. Don't be fooled by the name however, as, if you are seeking modern amenities, then this is the place to look. It's a great area for apartment or condo hunting. It also has town houses and single family homes. However, most of the homes near the city center have small lot sizes. The average home here goes for $190,000.
Briargate, located to the northeast of Colorado Springs, has an average selling price of $198,000. It's a neighborhood that has experienced a lot of growth over the years. It also has some of the best schools in Colorado Springs. A neighborhood, just southeast at the corner of Woodmen Road and Academy Boulevard, called Brookwood, gives the impression of being hidden away from the busy city. It's central to Briargate and lot sizes range from ¼ acre to a little over and acre. It's tranquil and secluded with large, mature trees enhancing the feeling of being far away.
Located in Northern El Paso County is Black Forrest. It has a combination of newer and older Colorado Springs houses so it has something for everybody. If you want big lots, then you will be impressed by the 5 acres that some of these homes sit on. Ranch style homes as well as 2 story homes dominate this area. While some are custom built, others have a more "country" feel.